2022, SK, CZ, DE, 91 minutes, drama, PG 15
Irina is an immigrant single mother from Ukraine living in a small Czech town. One day, her son is assaulted and severely injured. While the police investigate the crime, the whole town stands up in solidarity with the mother and son and condemns their Roma neighbors, who are allegedly responsible for the assault. After Irina's son wakes up in hospital, the truth about his incident begins to emerge. However, at the same time, a political campaign is gaining momentum in town, and different actors from media, politics and civil society strategically manipulate reality to their own ends. Truth and lies become difficult to tell apart. As a caring mother trying to make a new life for herself in a foreign country, Irina has to contend with the xenophobia, discrimination, and prejudice around her. Torn between protecting her family and searching for the truth, she is ultimately forced to make a fateful decision.
Cast: Vita Smachelyuk, Gleb Kuchuk, Alena Mihulová, Claudia Dudová, Gabriela Míčová, Inna Zhulina, Igor Chmela, Viktor Zavadil
Director: Michal Blaško
Script: Jakub Medvecký
DOP: Adam Mach
Editor: Petr Hasalík
Production Design: Stella Šonková
Costumes: Erika Gadus
Make-up: Lenka Nosková
Co-producers: Saar Yogev, Naomi Levari, Michael Reuter
Producers: Jakub Viktorín, Pavla Janoušková Kubečková
La Biennale di Venezia
section Orizzonti
Toronto International Film Festival
Contemporary World Cinema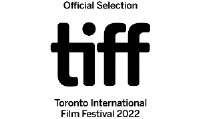 Pitching forums and co-production markets participation
Cinéfondation – L'Atelier
72nd edition Cannes International Film festival
When East Meets West
30th Trieste Film Festival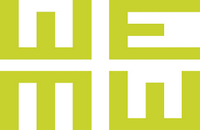 Connecting Cottbus
28th FilmFestival Cottbus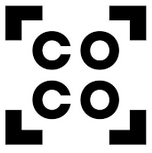 Karlovy Vary IFF 2021
Works in Progress
Both storylines, the mother-son storyline and the individual-society storyline, are intimately connected, constantly overlap and influence each other. By painting an emotional portrait of Irina, I wanted to expose the mid-Europe society for which she becomes a temporary mascot, until eventually ending up as its caricature. Manipulation as such is a kind of leitmotif of the entire story and has many layers during the narrative but everything starts with something childish, Igor's story, that suddenly gives society a false reason to uncover all the hatred that is in there. Irina and Igor being Ukrainians, a part of minority that is most populated in Czech Republic and still not fully accepted, gave the main characters also different perspective and understanding.